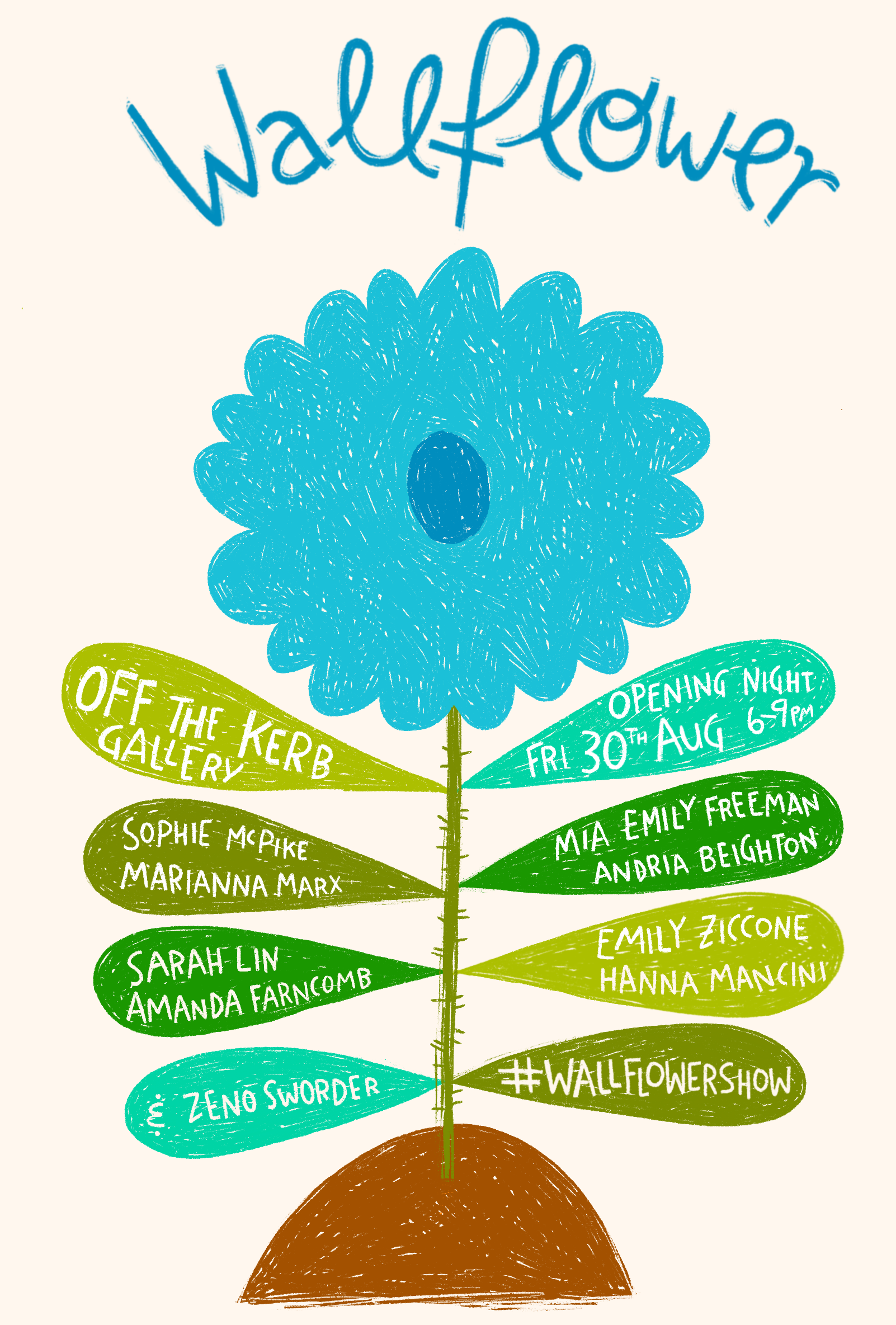 WALLFLOWER
OFF THE KERB
30/08-12/09
OPENING NIGHT
30/08 6:00-9:00PM
Wallflower is an immersive exhibition featuring nine Melbourne based artists working across multiple mediums and artistic practices. The work collectively explores meaning and traditions associated with flowers and floral imagery.
The term 'Wallflower' is often used to describe someone isolated or shy. Visual artists have a history of introversion, struggling to articulate their feelings face to face and instead turning to creative practices to express their thoughts and emotions.
The nine featured artists bring culturally diverse perspectives and aesthetic considerations to this exhibition. It is a celebration of the aesthetic beauty of flowers, but also delves into themes relating to growth and the ephemeral paradox between fragility and strength.
Artists: Andria Beighton,Amanda Farncomb, Mia Emily Freeman, Sarah Lin, Hanna Mancini, Marianna Marx, Emily May, Sophie McPike and Zeno Sworder
TENDER ARE THE HUNTERS
Mia Emily Freeman
Montsalvat
OCT 24-NOV 18

OPENING NIGHT
Thurs Oct 24 6:30-8:30

Predatory animals play an integral part in maintaining balance in our ecosystem. They are indispensable; yet through fear, misunderstanding or simple neglect they often end up on the fringe of extinction

'Tender are the hunters ' is an exploration and celebration of Australia's carnivores. In this series, Mia has adopted an ethereal and in turn hopeful quality to her works. Portraying the Hunters in a light that's not so intimidating. Reminding us, in a time where our ecosystem is at its' most fragile, of the increasing importance to protect them.